The Best Cat Food Brands - CatFoodDB's Unbiased List
---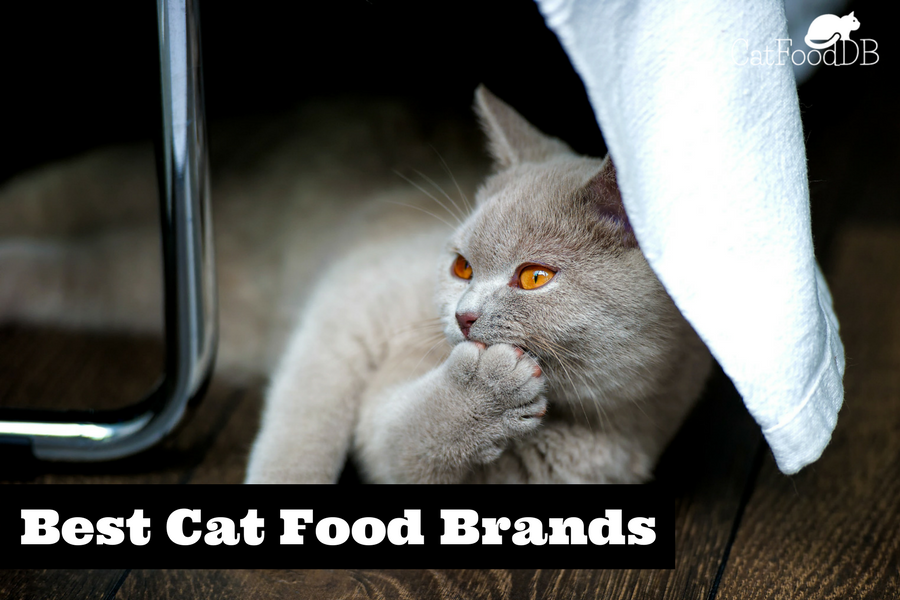 ---
One question that I am asked over and over again is "What is the best cat food brand?"
The annoying answer, of course, is "it depends".
Every cat is different, and has different needs. The best cat food brand for your cat is the one that meets their individual needs.
If your cat has medical issues or allergies, then their needs may be different than the typical house cat. If this is the case, I encourage you to work with your vet to help determine the best foods for your particular feline.
Medical issues aside however, there are nutritional needs that are common to the average, healthy cat. A good cat food focuses on these.
All cats are obligate carnivores. In its simplest definition, animals that are obligate carnivores must eat meat to survive.
For centuries, felines have fed themselves whole prey from their hunt that included birds, rodents, and insects. Of course, the average house cat no longer needs to hunt to survive. Their nutritional needs have not changed as drastically as their lifestyle when compared to their feral ancestors.
The best cat foods will meet the nutritional needs of most cats with significant amounts of protein from quality meat-based sources.
In ingredient lists, you will see this as named meats or meal (like chicken, chicken meal, turkey, turkey meal, duck, duck meal, etc).
Side Bar: What is "meal"?
According to the Association of American Feed Control Officials (AAFCO), a named protein meal, like chicken meal, is "dry rendered product from a combination of clean flesh and skin with and without accompanying bone, derived from whole carcasses of chicken thereof, exclusive of feathers, heads, feet and entrails".
In other words, chicken meal is effectively the result of taking a roaster chicken, grinding it up, and mixing everything together including muscle, skin and bones. Then it is dried such that there is exactly 10% moisture remaining.
Because the majority of the moisture is removed, ounce for ounce a named protein meal like chicken meal contains up to four times more protein than chicken alone.
Hence, a quality grade meat meal can actually be a more abundant source of protein than the whole meat from which it was made. Better meals are typically made from the meat of clearly identified sources.
On the other hand, sub-par meals, which are not quality ingredients in pet foods, will often include "by-products" in its name, or will fail to identify the specific source animal.
In addition to protein sources, a quality cat food should also contain a minimum of carbohydrate fillers. You will find these fillers in ingredient lists listed as corn, rice, wheat or soy products.
These filler carbs are typically the cheaper ingredients in cat food, and tend to be more prevalent in lesser-quality products.
At CatFoodDB, we've reviewed the nutritional breakdowns and ingredients lists of thousands of individual products and scored each according to the quality of both.
Products containing by-products, low-quality fillers and unidentified mystery meats were ranked lower. High protein, low carbohydrate products with plentiful quality ingredients scored best.
Side Bar: What are the best individual cat food products?
For more information on specific products, checkout out our previous posts - CatFoodDB's Best Dry Cat Foods, and the Best Wet Cat Foods

To rate each brand, we averaged the individual product scores. Brands with only high-scoring products and hence few if any low-scoring products score better than brands who have lower scoring products.

Note that the following list is accurate as of November 2017. It is possible that over time rankings may change slightly as products are updated, added and removed.